It appears a local crime victim has dies of injuries. Reports are unclear as to whether the death is related to injuries sustained from the initial crime.
I snapped this photo recently of the "Crime Victim Tree" planted just outside of the new Collin County Courthouse.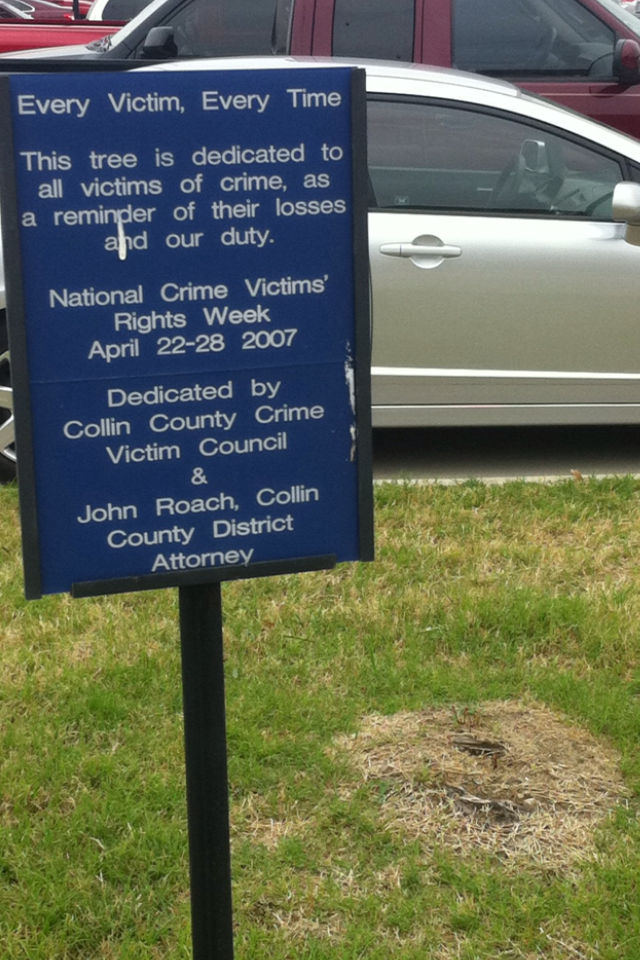 As you can see, the tree has been removed and all that remains is a bit of the stump below.