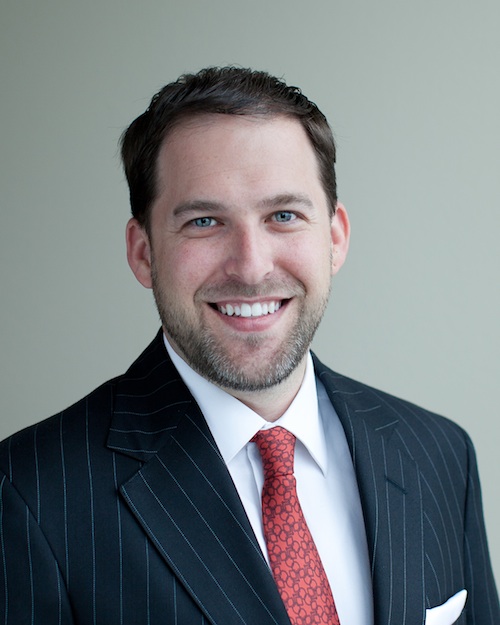 My name is Hunter Biederman, and I am a DWI trial attorney who focuses my practice on DWI defense and was recently named a Super Lawyer Rising Star published in Texas Monthly magazine.
In 2012 I was voted "2012 Litigator of the Year" by the four local Collin County Bar Associations.
As a former Assistant District Attorney in Collin County, I have handled hundreds of DWI cases from the side of a prosecutor. I have also handled DWI 2nd's, Felony DWI's, Intoxication Assault, and even Intoxication Manslaughter cases.
. . Very few attorneys can say that.
Because of my experience and my focus on DWI defense, I am often referred to as:
                                The GO TO guy for DWI™
The knowledge I have gained is absolutely crucial in order to effectively present a defense for someone charged with DWI or an Intoxication offense.
I graduated from the University of Florida with Honors, and graduated Cum Laude from the University of Florida School of Law. As an undergrad, I majored in Criminology. While in Law School, much of my focus was on criminal law.
As an attorney licensed to practice law in Texas, I have worked on hundreds of DWI & Intoxication cases.
I also believe very strongly in keeping up with the latest defenses and science in DWI Law. Below are just some of the continuing education courses that I have taken in the field of DWI & Intoxication expenses. I have taken many more classes, but these specific courses deal with issues that arise in DWI and Intoxication cases:
– Mastering Scientific Evidence in DWI/DUI Cases
– Field Sobriety Tests: NHTSA Numbers. . . And Now for the rest of the story
– Medical Screenings of DWI Cases
– Toxicology & Pharmokinetics of Intoxicating Substances
– Blood & GC Testing
– Breath Testing: Studies in Failure
– Ethicially Preparing Your Expert for Direct & Cross-Examination
– Source Code Primer: The Inside Scoop on ALL Breath Instrument Computers & Electronics
– 50+ Ways to Beat a Breath Test
– Breath Test Breakout Sessions: Intoxilyzer 5000
– The Scientific Approach to Jury Selection
– DWI / Intoxication Manslaughter Seminar
– Kinematics and Dynamics of Crash Reconstruction
– Crash Reconstruction Methodologies
– Technical Investigation & Computer Aided Reconstruction
– The Effects of Alcohol on Driving Abilities
– Intoxication Manslaughter Case Law Update
– The Charging Decision & Causation
– Using Technology – In & Out of the Courtroom
– A View From the Defense
– SFST's: Challenges & Responses
– Forensic Toxicology – Myths of Blood & Breath Testing
– Crash Data Retrieval
– Mandatory Blood Draws
– Issues In Jury Selection
– Cross of Expert Witnesses
– Expert Witness Roundtable
– Working With Hospitals: Blood Evidence & Medical Records
– 2005 Advanced Criminal Law
– Supreme Court Update
– Texas Court of Appeals Update
– Legislative Update
– Defenses
– Search & Seizure
– Appellate Rules
– DWI Statutes
– DWI Prosecution Perspective
– DWI Blood & Breath
– 2004 Advanced Criminal Law
– Grand Jury Investigations and Privileges
– Advanced Defenses
– Punishment Phase
– Final Arguments
– Immigration Consequences
– Sentencing Alternatives
– Cross Examination and Impeachment
– DWI Statutes
– DWI Prosecution
– DWI Blood and Breath
– Opening/Closing/Statements
– Investigation & Prosecution of Intoxication Manslaughter
– 2004 Prosecutor Trial Skills Course
– What Jurors Want
– Effective Jury Selection
– The Nuts & Bolts of DWI Jury Selection
– Jury Selection After Standifer
– DWI Case Law Update
– The Effects of Alcohol on Driving Abilities
– Cross-Examination & Impeachment
– Cross-Examination of the Defense Expert
– Probation Revocations
– Punishment Evidence
– Final Argument