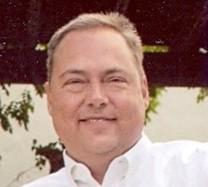 I was very sad to hear about the passing of Jeff Bray (Kenneth Jefferson Bray).  I knew Jeff from our days at the Collin County District Attorney's office.
Jeff and I were hired in 2003 on the same day along with one other prosecutor.  But it was not until I moved up to prosecuting felonies that I got to know him.  Jeff had already worked at other District Attorney's Office and was starting as more of a lateral hire to begin work prosecuting felonies and white collar crimes.
I got to know Jeff when we were assigned to the same Trial Team.  We were assigned to the 296th, 416th, and 199th District Courts.  We weren't in the Taj Mahal Court Building that now exists, but rather the courthouse at 210 S. McDonald.
With the tiny quarters available to the DA's office there, we shared an extremely small office.  Yet somehow or office attracted a lot of visitors.  Possibly because of the 1920's radios that stacked his desk blasting great AM radio, but more likely because of Jeff having a working Cappuccino machine in the office along with our great location. We were in a back corner far away from the prying eyes of others.
Around that time, while I was planning a wedding, Jeff was the one that made the suggestion that I ultimately used for our honeymoon.  We went to Costa Rica at his suggestion, with a great hotel called Finca Rosa Blanca on his advice.  My only requirement on the trip was to bring back tons of coffee for him.
Jeff had an amazing sense of humor, that took me a few days to understand. But once I did, I immediately realized he was one of the funniest people I ever met.  He was also one of the few people that understood my often obscure and random Seinfeld references.
Jeff will be missed by many. I've listed his official obituary below along with services information.  It also lists places where donations can be made.  However, I think Jeff would appreciate a donation to the "Human Fund," from me.
——–
Kenneth Jefferson "Jeff" Bray was born on July 2, 1969 in Conroe, Texas and died August 20, 2011 after a courageous battle with cancer and other complications.
Jeff is survived by his wife, Jennifer, and daughter, Charlotte Belle, of Parker; brother, Ben, of Boston, Massachusetts; parents, Dr. Don and Elizabeth Bray, of College Station; father and mother-in-law, Ira and Gretchen McComic, of Plano; brother-in-law, Matt McComic, and fiancé, Allison Kiernan, of Dallas; brother-in-law, Andy McComic, and wife, Sally, of McKinney; nephews, Cole and Brayden McComic; his loving aunt, uncle, cousins, loyal dog; Atticus, and a multitude of friends.
After graduation for A&M Consolidated High School, Jeff attended Texas A&M University, where he was a Life Loyal Sigma Chi and member of Mensa. He pursued his love of the law and graduated from the Oklahoma City University School of Law. Jeff was an assistant district attorney with the Gregg County, Dallas County, and Collin County District Attorney's Offices. He was certified in criminal law by the State Board of Legal Specialization and was considered an expert in evidence. He shared his expertise by teaching fellow prosecutors a numerous Sate Bar criminal conventions. Jeff then became the legal advisor to the Plano Police Department.
On September 20, 1997, Jeff married Jennifer after a six-week whirlwind courtship. Jeff enjoyed gardening, history, all things Aggie, politics, prosecution (which he considered the Lord's work), antiques animals, and most of all, his Daddy's girl, Charlotte. Jeff was an advocate for all animals, a defender of justice, cultivator of fresh tomatoes and orchids, and enjoyed traveling to jungles and rainforests.
Services will be held Tuesday, August 23, 2011 at 2:00 pm at First United Methodist Church in Plano, Texas. Visitation with the family will be held on Monday, August 22, 2011 from 6 pm – 8 pm at Ted Dickey West Funeral Home at 8011 Frankford Rd. Dallas, TX 75252
The family is especially grateful to Chief Greg Rushin, the members of the Plano Police Department, and the staff at Southwestern Medical Center for kind and thoughtful support of Jeff throughout his illness.
In lieu of flowers, Jeff would be honored if donations were made to any of the organizations for which he had a special fondness: the 12th Man Foundation, the Boy Scouts, the SPCA, the Republican National Committee, UT Southwestern Cancer Center, or a charity of your choice.