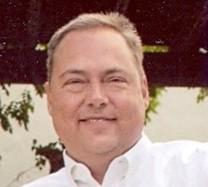 I was very sad to hear about the passing of Jeff Bray (Kenneth Jefferson Bray).  I knew Jeff from our days at the Collin County District Attorney's office.
Jeff and I were hired in 2003 on the same day along with one other prosecutor.  But it was not until I moved up to prosecuting felonies that I got to know him.  Jeff had already worked at other District Attorney's Office and was starting as more of a lateral hire to begin work prosecuting felonies and white collar crimes.
I got to know Jeff when we were assigned to the same Trial Team.  We were assigned to the 296th, 416th, and 199th District Courts.  We weren't in the Taj Mahal Court Building that now exists, but rather the courthouse at 210 S. McDonald.