Recently, the former judge of County Court Four, Judge Ray Wheless was appointed to the 366th District Court. This leaves an open court. I have heard of many names that may be running for the open seat. As with before, I am only profiling those candidates who have either directly told me they are running, or have a campaign website up. If you are running for this bench and would like to be added here, please let me know and I will add you.
LINDA WYNN DRAIN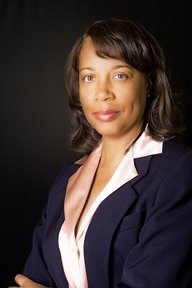 Linda Wynn Drain is a currently in private practice as founding partner of Nolte, Drain & Rosenthal, PLLC in McKinney. Her experience includes experience includes criminal, civil, family, juvenile, personal injury, and wills & probate law. Mrs. Drain served as an Assistant Criminal District Attorney and Felony Prosecutor for Collin County's District Attorney's Office. She is also a founding Member of Collin County Bench Bar Foundation.
Mrs. Drain "believes in the conservative principles of personal responsibility and strict interpretation of the law. Managing a fiscally responsible court docket is a function of applying these principles. Accomplishing these common sense goals will serve every citizen in Court 4 and every taxpayer of Collin County."
More about Mrs. Drain's experience and plans for the bench can be found on her campaign website at www.lindawynndrainforjudge.com.
DALE ROSE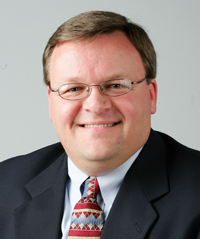 Dale Rose was a criminal prosecutor in Dallas County and has represented both plaintiffs and defendants in civil cases. His first career was as a police officer for the City of Garland where he was the youngest candidate ever accepted. He worked in that capacity for 6 years, before beginning his second career as an attorney.
"Shortly after my graduation from law school, I knew that I wanted to be a Judge sometime in my legal career. Knowing that the Collin County Court's at Law are "general jurisdiction" courts (hear both civil and criminal cases), I knew that I would need a lot of trial experience from both the criminal law and the civil law side. Based on this, in my 17 years as a lawyer, I have tried over one hundred thirty (130) jury trials in both criminal and civil litigation."
Mr. Rose is a former President, Vice President and Secretary of Collin County Bar Association. More information about Mr. Rose's experience and plans for the bench can be found on his campaign website at www.roseforjudge.org.
DAVID RIPPEL
David Rippel is a Plano attorney currently in private practice.  David has tried numerous cases in district and county courts.  His practice emphasis trial work and has defended people and businesses in multimillion dollar lawsuits and criminal cases from misdemeanors to felonies. David is admitted to practice law before the United States Supreme Court, the Federal Fifth Circuit Court of Appeals, the federal district courts, The Texas Supreme Court and all state courts, and the Louisiana Supreme Court and all state courts.  Mr. Rippel served in the U.S. Army in support of Iraqi Freedom and Operation Noble Eagle.
"I believe that my experience, my love of service and accomplishments of leadership have best prepared me to serve as a judge."
Mr. Rippel lives in Plano with his wife and two children.
More about Mr. Rippel and his campaign can be found on his campaign website, www.rippelforjudge.com.
MATTHEW GOELLER

Matthew Goeller is an attorney in Plano in private practice with the firm of Goeller & Grubbs.  Mr. Goeller has over 20 years experience as State Prosecutor in the Collin County District Attorney's Office and as Partner in Grubbs and Goeller Law Firm in Plano. He also works as a faculty member for more than 20 years at Collin College in the Criminal Justice program.
"My mission is simple: I know the law. I am the only candidate for this position who is Board Certified in Criminal Law and I have more than 20 years experience as both Prosecutor and Defense Attorney. I humbly wish to serve Collin County with my knowledge, extensive experience, and community leadership."
More about Mr. Goeller and his campaign can be found on his campaign website www.mattforjudge.com.
A new candidate has been brought to my attention by the Collin County Observer.  From their site:
CHRYSTI BRYANT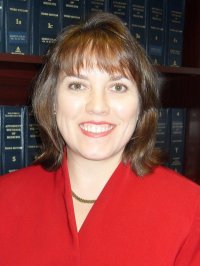 Chrysti Bryant is a graduate of the Texas Wesleyan University School of Law. Chrysti served as a member of the Law Review. While in law school, she worked as an intern with the Tarrant County District Attorney's Office, Appellate Section.
Her campaign web site describes her as, "a civil trial attorney who has distinguished herself by defending those who have been targeted by personal injury lawsuits. She has been involved in numerous cases ranging from minor automobile accidents to complex multi-party litigation. Chrysti previously worked alongside law enforcement as an attorney with the Texas Department of Public Safety suspending the driver's licenses of drunk drivers."
She describes her judicial philosophy as, "strictly applying the law to the facts of each case and will not legislate from the bench." She then states that, "Anyone who appears before her will receive a full opportunity to present their case. However, frivolous lawsuits will not be tolerated."
Ms. Bryant formerly volunteered with the City of Plano Teen Court program and Legal Aid of Northwest Texas. She is an active member of Faith Church of Plano and works with its youth ministry and small group ministry.  Her campaign website can be found at www.chrystibryantforjudge.com
Hunter Biederman is a DWI / Criminal Defense Attorney in Collin County. He publishes his blog (www.friscodwilawyer.com) which focuses on the Collin County and Texas legal system. He can be reached at friscolaw@gmail.com or (888) DWI-FRISCO.