With the upcoming retirement of District Judge Robert Dry in the 199th, candidates have begun their preparations for seeking the Collin County District Bench. So far, I have received two mailers from attorneys seeking the bench. As new candidates pop up, I will add them here once I receive solid information that are running. ("Solid Information" generally means a public website or candidate contacting me directly)
ANGELA TUCKER
Angela Tucker has practiced civil, family, and criminal law. After spending four years as an Assistant District Attorney in Collin County, she opened her law office and currently is a solo practitioner at Angela M. Tucker, PC.
Mrs. Tucker has stated in the past she is, "committed to representing the people of Collin County by serving as the next [Judge]. To maintain high legal standards, it is imperative that we elect judges who have a strong work ethic, high moral standards, and diverse experience."
Mrs. Tucker lives in McKinney with her husband James and two children.
Mrs. Tucker's campaign website can be found at www.angelatuckerforjudge.com
SHARON RAMAGE
Sharon Ramage has been licensed to practice law since 1992. As a former social worker, Ms. Ramage has practiced law in many areas specific to protecting children since that time. From 1992-1997, Sharon served as an Assistant Criminal District Attorney in Tarrant County, and was assigned to the Crimes Against Children Division from 1995-1997.
After resigning from the District Attorney's Office, Ms. Ramage opened a private practice in Tarrant County, where she practiced special education law and family law. Since 2000, Ms. Ramage has worked in private practice in Collin County, primarily in the area of family law and adoption. Since 2003, she has also served as a Special Education Hearing Officer and Mediator for the Texas Education Agency, conducing special education due process hearings and mediating disputes between schools and parents.
"The totality of my experience — criminal prosecutor, defense attorney, appellate attorney, family law attorney, mediator and hearing officer — has prepared me for this position," Ramage said. "I welcome this challenge and recognize the hard work that lies before me in seeking this position, as well as in the hard work and diligence required of the Bench."
Sharon is married and the mother of two children adopted from China.
More information about Sharon can be found on her facebook page, Sharon Ramage for Judge.
BOB DRY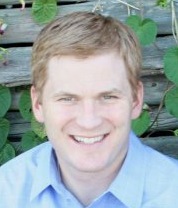 Son of retiring judge Robert Dry, Robert Dry, III (Bob) has also announced his intention to run for his father's bench through a facebook page.
Mr. Dry Robert T. Dry, III joined the firm Gay, McCall, Issacks, Gordon & Roberts, PC, in 2005 upon graduation from South Texas College of Law. He practices Civil Litigation with the firm. He was born and reared in Plano and is a graduate of Plano Senior High School and SMU.
Hunter Biederman is a DWI / Criminal Defense Attorney in Collin County. He publishes his blog (www.friscodwilawyer.com) which focuses on the Collin County and Texas legal system. He can be reached at friscolaw@gmail.com or (888) DWI-FRISCO.